Serving Zanesville, Ohio for 50+ years.
Our team at Brown's Body Shop strives to provide excellent customer service with a commitment to quality through collision repairs and maintenance services. With 31,000 square feet of repair space and state-of-the-art equipment, we guarantee excellent service.
Top-Rated Customer Service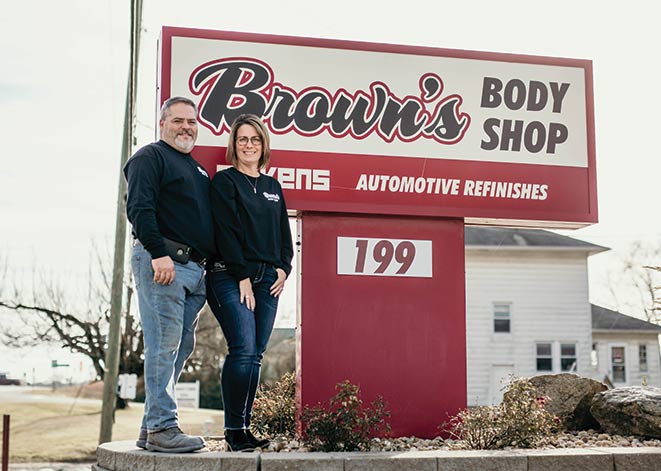 Trusted Collision Repair Since 1960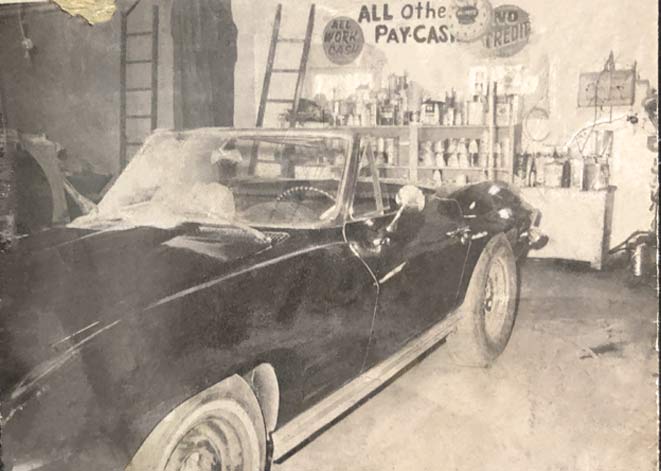 Brown's Body Shop was opened in 1960 by Dusty's dad, Donald Brown, in a small 1 bay garage on Gray Street in Zanesville. In 1996, Dusty took over the business and moved the shop to Adamsville Road, adding their first paint booth and Car-O-Liner frame machine.
In 2002, Dusty added on once again, sacrificing his family's home in order to make room for the growing business. In September 2016, he expanded yet again, moving to the current location at 199 Pleasant Grove Road.
The current three generations of family-owned shop is 31,000 square feet with state-of-the-art equipment, including two 31-foot Nova Verta paint booths and four Car-O-Liner frame machines.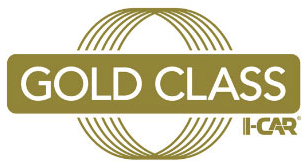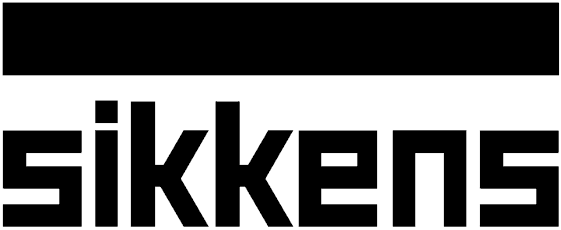 Serving Customers for Generations
Article from 2018:
YELP
I'm from Alberta Canada, My wife and I were traveling from Montreal to Gettysburg last summer when our Class ''C'' Toy hauler had a major breakdown on the bridge crossing over the highway in Zanesville Ohio. I had a major issue with the drive shaft and couldn't move the RV any further. 5pm on a Friday ''rush hour'' And I'm there blocking the bridge in both direction. I needed a miracle, and there came Dusty Brown looking at me straight in the eyes and simply say '' Hold on a Sec '' I'll be right back. Sure enough he came back with chains to hook up my RV while another of his employee was directing traffic around the RV. He tells my wife & I to go in his truck while he's getting my RV towed to his shop. He place our RV on his manicured lawn and with his body crawled under the RV to diagnose the Drive Shaft issues. Telling me that he wouldn't feel comfortable letting me go without fixing the drive shaft in a professional manner. He contacted another professional on our behalf and organized to have the repairs done first thing in the morning. They had to rebuild both ends U-Joint bearings parts. With what had to be done I mechanically knew that it would be a costly repair. Yet the next morning Dusty as he promised came back and re-installed the drive shaft in place making sure everything was perfectly done. I have no idea how he pulled that one off but even the cost was ridiculously low. Dusty Brown '' Brother '' you saved my summer vacations. You showed extraordinary respect to people you didn't even know, only looking at providing help at the most needed time. You & your staffs were professionals in all aspects, you made us feel at home and took care of our safety overnight. You were a Gentlemen, you are in our prayers my friend.
'' Merry Christmas '' God Bless your Family / Shop / Staffs
 
Article from 1986:
COUPLE IMPRESSED BY SERVICE HERE
June 9, 1986
Letters to the Editor
To The Editor:
On Tuesday, May 20th, we were traveling east on Interstate 70, pulling a trailed which contained a piano for our son and his family in Alexandria, Va. About mid-morning, we pulled off the interstate at Zanesville to fuel the car. I then discovered that the rear bumper had pulled away from the car; the bumper, hitch and trailer were, almost literally, "hanging by a thread." Don Brown happened to be in his service station at the time, and he immediately proceeded to give us all possible assistance. To make a long story much shorter, he spent the next five hours taking the bumper off the car, having reinforced at a local welding shop (J.J.'s.), reinstalling the bumper and getting us back on the road. Were we, total strangers just passing through, taken advantage of financially? Just the opposite! "J.J." charged us a pittance for his good work. Don Brown's bill was so modest that I wrote him a check for double what he asked, and sent him another check when he got home a week later. And Mr. Brown still hasn't been overpaid by any means! My wife and I feel that our stopping at Zanesville for gas that morning was an act of God, and that Mr. Brown's being at the service station that morning was another act of God. We also feel that if Don Brown and "J.J" are at all representative of the citizens of your community Zanesville must be a wonderful place to live. Count us a couple of "Haweyes" who will be entirely grateful to a couple of wonderful "Buckeyes" and who will always have pleasant memories—actually inspirational memories—of Zanesville and her people.
Thomas W. Hansmeier
Cedar Falls, Iowa